Posts for tag: pediatric dentistry
By Johansen Dental
October 10, 2018
Helping your infant or toddler develop good dental habits is one of the best head starts you can give them toward optimum oral health. But even after they've matured enough to handle hygiene tasks without you, they still need your guidance.
This is especially true in the "tween" and teen years. Although they're beginning to flex their independence muscles, they're still vulnerable at this age to peer pressure urging them to try things that, among other outcomes, could hurt their oral health.
Here are 3 areas where your input and guidance could save your older children and teens from oral health problems.
Sports activities. As children mature, they may also become involved with various physical activities, including contact sports. Years of diligent hygiene and dental care can be undone with one traumatic blow to the mouth. You can help avoid this by urging your child to wear a mouth guard during sports activity. While there are some good choices on the retail market, the most effective mouth guards are custom-created by a dentist to precisely fit your child's mouth.
Oral piercings. While expressions of solidarity among young people are popular and often harmless, some like oral piercings and their hardware could potentially damage teeth and gums. You should especially discourage your child from obtaining tongue bolts or other types of lip or mouth hardware, which can cause tooth wear or fracture. Instead, encourage them to take up safer forms of self-expression.
Bad habits and addictions. A young person "spreading their wings" may be tempted to dabble in habit-forming or addictive activities. In addition to their effect on the rest of the body, tobacco, alcohol and drugs can have severe long-term consequences for oral health. Unsafe sexual practices could lead to the contraction of the human papilloma virus, which has been linked to oral cancer in young adults. Be sure your teen understands the dangers of these habits to both their oral and general health—and don't hesitate to seek professional help when a habit becomes an addiction.
If you would like more information on helping your child develop great oral habits, please contact us or schedule an appointment for a consultation. You can also learn more about this topic by reading the Dear Doctor magazine article "How to Help Your Child Develop the Best Habits for Oral Health."
By Johansen Dental
October 29, 2017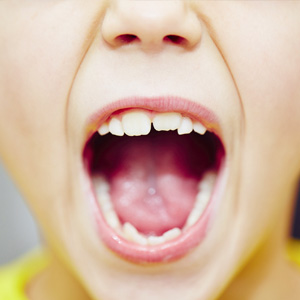 While they're resilient, your child's teeth aren't invincible. Daily hygiene and regular dental visits are important, but you should also be alert for problems and take action when they arise.
Here are 4 areas that could cause problems for your child's teeth, and what you should do — or not do — if you encounter them.
Teething. This is a normal experience as your child's first teeth erupt through the gums. The gums become tender and painful, causing constant gnawing, drooling, disturbed sleep and similar symptoms. You can help relieve discomfort by letting them bite on a chilled (not frozen) teething ring or a cold, wet washcloth. Pain relievers like ibuprofen in appropriate dosages can also help — but don't apply ice, alcohol or numbing agents containing Benzocaine directly to the gums.
Toothache. Tooth pain could be a sign of decay, so you should see us for an examination. In the meantime you can help relieve pain with a warm-water rinse, a cold compress to the outside of the face, or appropriately-dosed pain relievers. If the pain is intense or persists overnight, see us no later than the next day if possible.
Swollen or bleeding gums. If you notice your child's gums are red and swollen or easily bleed during brushing, they could have periodontal (gum) disease. This is an infection caused by bacterial plaque, a thin film of food particles that build up on the teeth. You can stop plaque buildup by helping them practice effective, daily brushing and flossing. If they're showing symptoms, though, see us for an exam. In the meantime, be sure they continue to gently brush their teeth, even if their gums are irritated.
Chipped, cracked or knocked out tooth. If your child's teeth are injured, you should see us immediately. If part of the tooth has broken off, try to retrieve the broken pieces and bring them with you. If it's a permanent tooth that was knocked out, pick it up by the crown (not the root), rinse it with clean water and attempt to place it back in the socket. If you can't, bring the tooth with you in a container with clean water or milk. The sooner you see us, the better the chances for saving the tooth — minutes count.
If you would like more information on what to do when your child has dental problems, please contact us or schedule an appointment for a consultation.
By Johansen Dental
August 10, 2016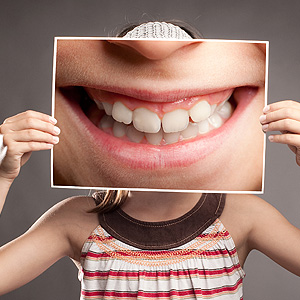 Around ages 6 to 8, a child's primary teeth will begin to loosen to make way for their permanent teeth. If all goes well, the new set will come in straight with the upper teeth slightly overlapping the bottom.
But sometimes it doesn't go that well: a child may instead develop a poor bite (malocclusion) that interferes with normal function. If we can detect the early signs of a developing malocclusion, however, we may be able to intervene and lessen its impact. You as a parent can play a vital role in this early detection.
The first thing you should be watching for is teeth spacing. Normal teeth come in straight with a slight gap between them. But there are two abnormal extremes to look for: teeth having no space between them or crowded together in a crooked, haphazard manner; or they seem to have too much space between them, which indicates a possible discrepancy between the teeth and jaw sizes.
You should also notice how the teeth come together or "bite." If you notice the lower front teeth biting in front of the upper (the opposite of normal) it may be a developing underbite. If you see a space between the upper and lower teeth when they bite down, this is a sign of an open bite. Or, if the upper front teeth seem to come down too far over the lower, this could mean a deep bite: in extreme cases the lower teeth actually bite into the roof of the mouth behind the upper teeth.
You should also look for crossbites, in which the teeth in one part of the mouth bite abnormally in front or behind their counterparts, while teeth in other parts bite normally. For example, you might notice if the back upper teeth bite inside the lower teeth (abnormal), while the front upper teeth bite outside the lower front teeth (normal).
The important thing is to note anything that doesn't look right or seems inconsistent with how your child's teeth look or how they function. Even if you aren't sure it's an issue, contact us anyway for an examination. If it really is a developing bite problem, starting treatment now may lessen the extent and cost of treatment later.
If you would like more information on bite development in children, please contact us or schedule an appointment for a consultation.