Posts for: October, 2017
By Johansen Dental
October 29, 2017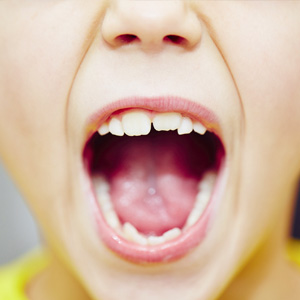 While they're resilient, your child's teeth aren't invincible. Daily hygiene and regular dental visits are important, but you should also be alert for problems and take action when they arise.
Here are 4 areas that could cause problems for your child's teeth, and what you should do — or not do — if you encounter them.
Teething. This is a normal experience as your child's first teeth erupt through the gums. The gums become tender and painful, causing constant gnawing, drooling, disturbed sleep and similar symptoms. You can help relieve discomfort by letting them bite on a chilled (not frozen) teething ring or a cold, wet washcloth. Pain relievers like ibuprofen in appropriate dosages can also help — but don't apply ice, alcohol or numbing agents containing Benzocaine directly to the gums.
Toothache. Tooth pain could be a sign of decay, so you should see us for an examination. In the meantime you can help relieve pain with a warm-water rinse, a cold compress to the outside of the face, or appropriately-dosed pain relievers. If the pain is intense or persists overnight, see us no later than the next day if possible.
Swollen or bleeding gums. If you notice your child's gums are red and swollen or easily bleed during brushing, they could have periodontal (gum) disease. This is an infection caused by bacterial plaque, a thin film of food particles that build up on the teeth. You can stop plaque buildup by helping them practice effective, daily brushing and flossing. If they're showing symptoms, though, see us for an exam. In the meantime, be sure they continue to gently brush their teeth, even if their gums are irritated.
Chipped, cracked or knocked out tooth. If your child's teeth are injured, you should see us immediately. If part of the tooth has broken off, try to retrieve the broken pieces and bring them with you. If it's a permanent tooth that was knocked out, pick it up by the crown (not the root), rinse it with clean water and attempt to place it back in the socket. If you can't, bring the tooth with you in a container with clean water or milk. The sooner you see us, the better the chances for saving the tooth — minutes count.
If you would like more information on what to do when your child has dental problems, please contact us or schedule an appointment for a consultation.
By Johansen Dental
October 14, 2017
Your diet can play as important a role in your dental health as brushing and flossing. What you eat (particularly sugar) could increase your risk of tooth decay despite your hygiene habits. And vice-versa: a nutritious diet may help boost your preventive efforts even more.
Let's look at two very different approaches to diet and see how your dental health is likely to fare under each.
A High Sugar/Low Fiber Diet. Modern western diets heavy with processed foods are inundated with two particular types of refined sugars. The first is sucrose, which comes mainly from either beets or sugar cane. Foods (and beverages) may also contain a refined sugar from corn known as high fructose corn syrup. Refined sugars are added for taste to thousands of products like cake, candy, soft drinks or even condiments like catsup. These "free" sugars are easily processed by bacteria into acid. Combine that with fewer fibrous vegetables in the diet and you have a recipe not only for obesity and other health issues, but tooth decay as well.
A High Fiber/Low Sugar Diet. Fruits and vegetables make up a large part of this kind of diet, while added free sugars much less so. That doesn't make this diet sugar-free: all plant products contain simple sugars produced by photosynthesis. The difference, though, is that these sugars — glucose, fructose and sucrose (natural, not the refined versions) — are more slowly absorbed into the bloodstream during digestion because of the fiber content of fruits and vegetables. You'll also receive other nutrients like vitamins and minerals necessary for good health. Eating this kind of diet will help decrease the risk of tooth decay.
So there you have it: eat more fresh fruits and vegetables and restrict your intake of processed foods and sweets. You may also want to fine-tune a few items to maximize decay prevention: for example, eat starches in their natural form (whole grains, beans or certain fruits) as much as possible rather than refined or in combination with added sugar (cakes, cookies, etc.). And while fresh fruits with their naturally occurring sugars aren't a significant factor in tooth decay, dried fruits (especially with added sugar) might.
Bon appétit!
If you would like more information on proper diets for better oral health, please contact us or schedule an appointment for a consultation. You can also learn more about this topic by reading the Dear Doctor magazine article "Nutrition & Oral Health."